21 Aug

What is Relief Art?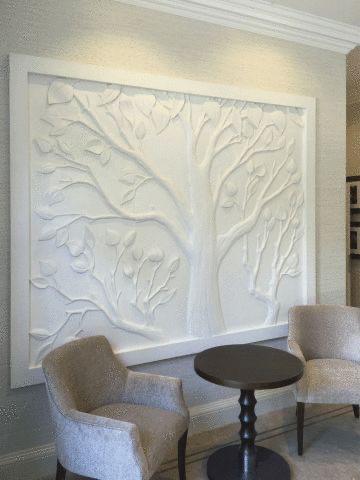 Wall Relief Art Near me | Sculpture Art in Delhi NCR, Gurgaon & Noida
Relief art is used at different places with different names like Wall Relief Art, Wall Sculpture Art, and 3d Wall Art. Relief art means a raised artwork in the background. It can be made in small to very large sizes with materials like Clay, Plaster of Paris (POP), Fiber Glass, Wood, Cement, Stone, and Metal, etc. People at times also get confused and mention it as 3d art but it is a work of art with raised elements on a background surface like a wall. It is a sculptural technique with sculpted elements raised on a solid background. The technique is one of the toughest techniques that involve considerable time-consuming chiseling away from the background. Wall Relief Art is a popular way of making fancy interiors or floral work. Wall Relief Art is also used for pictorial storytelling in a sequence with art.
Some people also call relief art Wall Sculpture Art when it is a high depth relief work. Relief art is of low depth, medium depth, and high depth. The different depths of the relief work are chosen different degrees of relief depending on the degree of projection of the sculpted form from the field, high relief, and low relief is the clearest and most important, and these two are generally the only terms used to discuss most work. Since a high degree of relief work has a sculpture like look it is called by the layman as Wall Sculpture Art or relief sculpture.
Low-depth relief work is also used on small stretches of walls in Street Art Murals. Reliefs are common across the world and are made on both exterior and interior building walls. Wall Relief Art is more suitable than grouped sculptures for storytelling with many characters like war scenes, prehistoric descriptions, and freedom struggles, etc. Relief work is also painted, in the colour of choices to make it larger than life or more attractive depending on the theme and location.
So to get the right relief work art you would need a specialist to plan designs, molds, and sculpting processes keeping your location and wall in mind. The idea or briefs come alive with professional artworks by designers and artists at www.brandchimes.com.