10 Mar

Street Art in Delhi NCR during Times of Social Restrictions and Distancing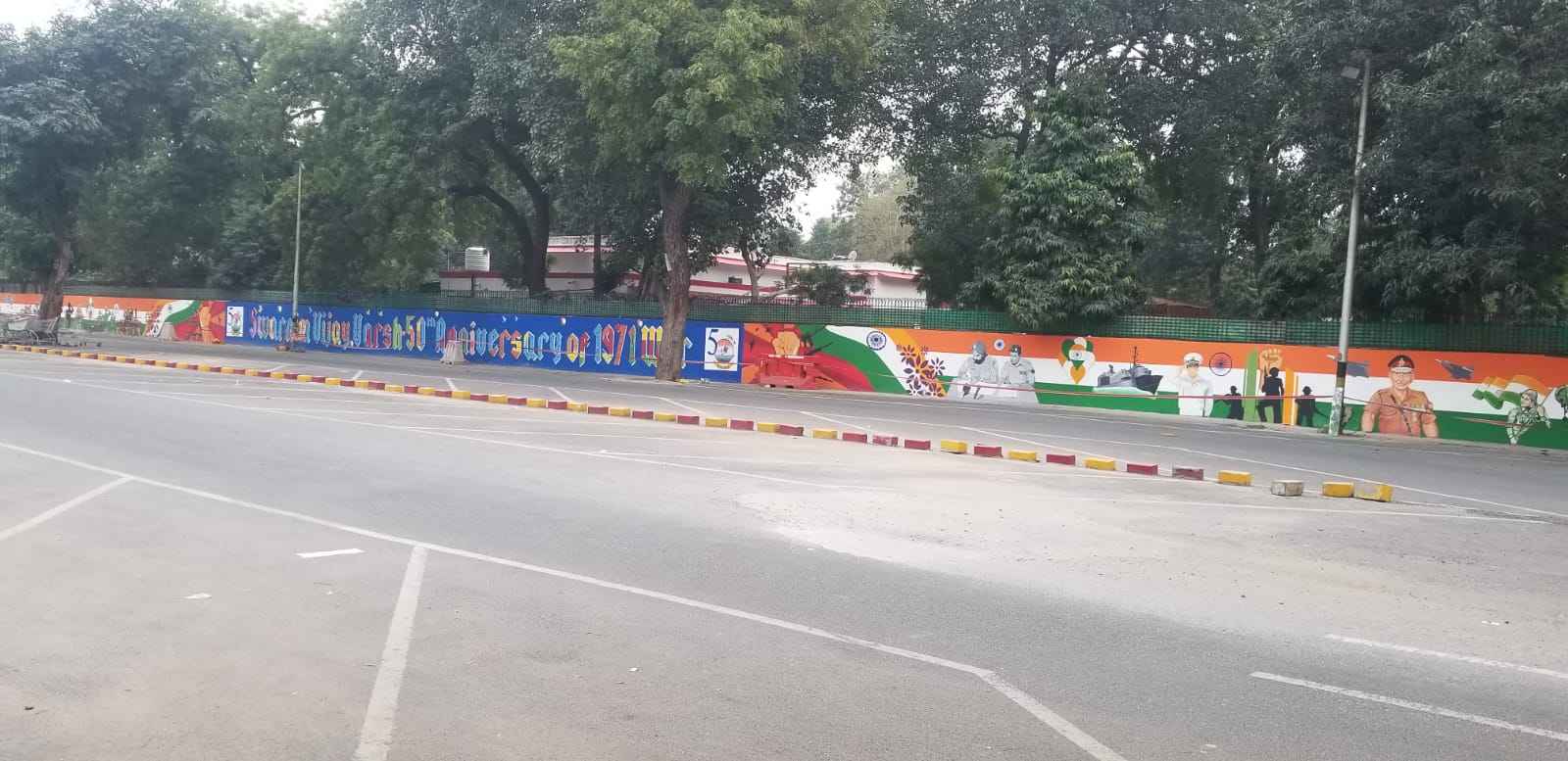 Wall Art in Delhi NCR has evolved over the years to a pleasing experience for the common public as previously walls were not art-driven but work it used to be simple wall paintings for social messages and advertisement by small and big brands. Street Art in Delhi NCR has come a long way and it covers prominent pillars of the metro and flyovers on a busy intersection.
Whether it is about Olympic winner's portraits or pandemic messaging Wall murals in Delhi NCR is the preferred medium by the authorities. This is because on congested high traffic roads time passes slowly and the driver and the passengers are more available for messaging and communication. The art can engage and make impressions lasting. When an artist hand paints a thematic Street Artwork in Delhi NCR during times of social restrictions and distancing it becomes more relevant and impactful.
Wall Art in Delhi NCR is also welcomed by residents and citizens because of the colour and beauty it brings to the city landscapes. Indian cities are a migrant cocktail of people and their cultures from different regions which also have their own art forms. These art forms are reflected through Wall murals in Delhi NCR which host a mix of traditional arts like Gond, Worlie, Madhubani, Rajasthani, etc.
The purpose of street art has had many unique, different reasons for being created. Public wall art has had a great number of different functions throughout its history, making its purpose difficult to abstract or quantify to any single concept. It makes everyday urban commutation more beautiful, gardens and parks more welcoming and a stressful traffic signal more bearable. The different purposes of art may be grouped according to those that are non-motivated, and those that are motivated. Can be simply a process of beautification and art appreciation or more importantly messaging from the authorities about social cooperation and distancing the Wall Art in Delhi NCR is certainly the preferred medium for obvious reasons.