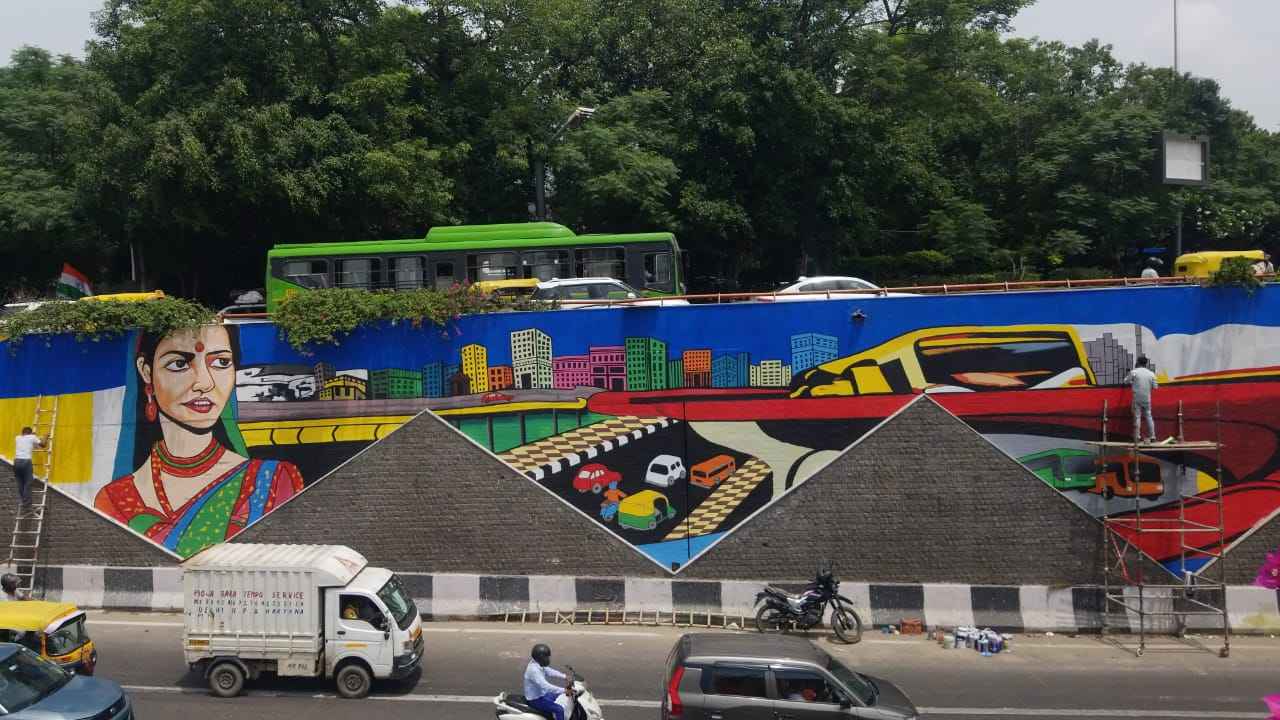 14 Aug

Unveiling the Hidden Marvels: Jaw-Dropping Wall Art in Delhi-NCR Will Leave You Awestruck! From Vibrant Murals to Mesmerizing Graffiti – Explore Now!

Whether it is trendy Wall Painting in Gurugram or interesting Graffiti Art in Delhi or traditional Wall Murals of Noida, wall art is a popular form of street art that can be found throughout the Delhi-NCR region, which includes Delhi, Gurugram, and Noida. Here are some of the areas where you can find wall art in these cities:

Delhi:

Lodhi Art District: This area is known for its vibrant street art scene, and features murals and paintings by local and international artists.

HauzKhas Village: This trendy neighborhood is home to many cafes, boutiques, and galleries, as well as some great examples of wall art.

Akshardham Temple: This popular tourist spot has one of the best Delhi Theme 800 meter Mural artwork that gives great selfie opportunity to the tourists and local visitors alike.

Punjabi Bagh West Metro Station: Incredible larger than life mural painting works can be experienced at this Delhi Metro Station with stunning artworks and ideas.

ShahpurJat: This area is known for its artistic community and features great Graffiti Art in Delhi created by local artists.

Gurugram:

Sector 29: This bustling neighborhood is home to many bars, restaurants, and cafes, and features some great examples of Wall Painting in Gurugram.

DLF Cyber Hub: This outdoor complex is a popular destination for food and drinks, and features some interesting examples of wall art.

Golf Course Road: This area is home to many corporate offices, and features several examples of corporate-themed wall art.

Noida:

Rajni Gandha Underpass: One of the best Gond Art and Contemporary Art Wall Murals of Noida is painted on the walls of underpass that is located at the most important commercial center of city.

Sector 18: This busy shopping district is home to many malls and shopping centers, and features some great examples of wall art.

Noida Expressway: This highway features many large, colorful murals and graffiti walls, which can be seen from the road. Important ones that are worth noticing are Mahamaya Flyover Mural, Sec 92 Flyover Mural, Aqua Line metro mural paintings.