25 Jan

Different Technique of Art can be used to achieve 3D Wall Art or 3D Art Painting on wall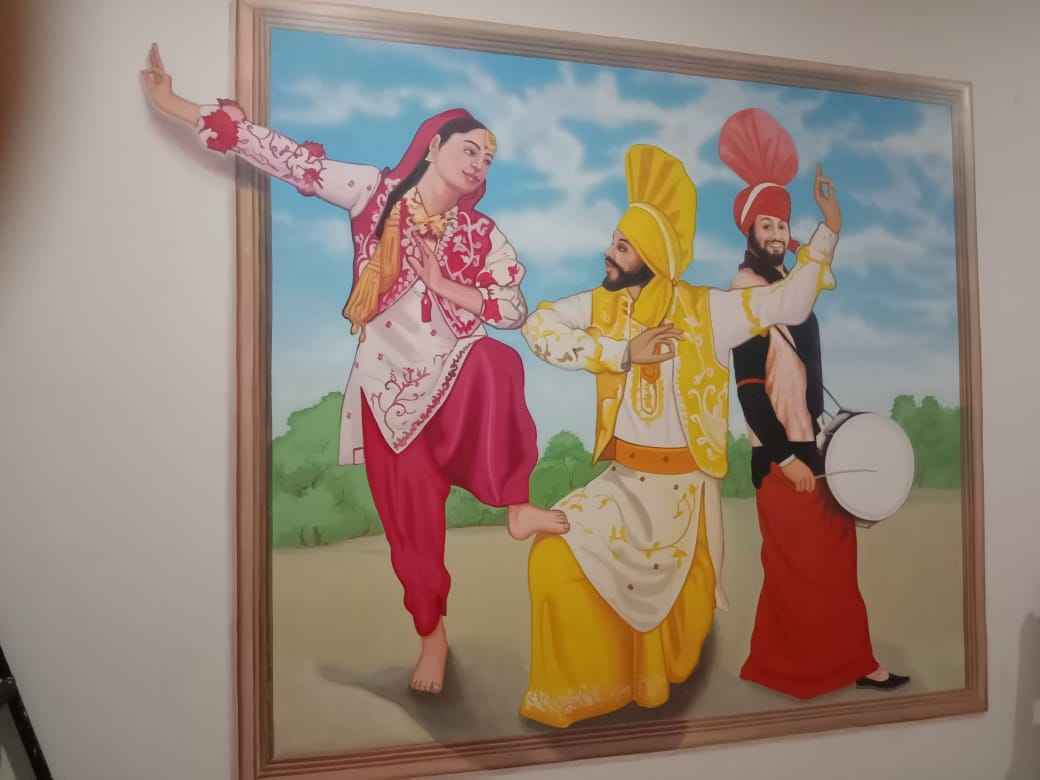 3D painting works is a very attractive form of fine arts in which the artwork is either painted or sculpted in fiber or POP (Plaster of Paris) through relief work. While Relief work is a sculptural technique in which the sculpted elements remain attached to a solid background of the wall the 3D Art Paintings are made using the paint colours on the wall with art techniques that give depth and realistic optical illusion to the painting. Such painting work gives the impression that the painted character, scene, or object has been raised above the background wall or is deep inside. 3D Wall Art on the other hand is a sculpting technique for wall surfaces that involves considerable chiseling away of the background, relief is cut in from a flat surface of stone (relief sculpture) or wood (relief carving) is a lowering of the field, leaving the un-sculpted parts seemingly raised.
3D Canvas Art is also another way in which a 3D artwork or optical illusion can be put on a wall. Just like 3D Art Painting, 3D Canvas Art is made using the paint colours with art techniques that give depth, protruding or realistic illusion to the painting but it is painted on a canvas in the studio and then can be put on the desired wall where it may be needed. While the 3D Wall Murals, 3D Wall Art, and 3D Art Painting on the wall are not movable and are specifically painted or sculpted for a particular location or wall the 3D Canvas Art is portable and can be moved from wall to wall depending on the need and purpose of usage.
While 3D Art Painting can also be done on floors to create optical illusions like a hole, waterbody, ditch, or volcanic eruptions 3D Wall Art and 3D Canvas Paintings are limited to vertical wall surfaces. Whatever may be the case 3D artworks attract the audiences the most because they create an illusion that confuses the brain thinking about what is real and what is just a painting. It's a very impactful medium that is also used to create art museums themed on optical illusions created through painting and artworks.